It is so much easier for me to write these blogs when I have nailed my training for the week. I feel like I can say whatever the hell I want, cos I'm the guy running 100 miles a week, so I can back it up.
This week, I only ran 70 miles, so I've lost a third of my credibility. I don't want to write anything. But then, maybe these are the weeks you actually want to read about. The ones when I am not a machine, when life intervenes.
Monday is where it all goes wrong. Well, actually it is last week, week 6 of 100 mile weeks. I felt too fabulous. It is a truly intoxicating, seductive, powerful feeling to be able to bang out a 10 mile run, and know it hasn't left a mark on you. So I go into week 7 feeling invincible and complacent.
I could easily run on Monday. Feel fine all day, but Nina is just starting to get the hang of the kids not being around (as in; she is no longer crying herself to sleep every night and mentioning them in every sentence) so we go to the pub and have a great time. I get drunk (on 1.5 pints) and we have pizza, and watch movies. And before I know it, I have missed my run. So from the very first day I am up against it.
Track Tuesday goes really well, but the (not so) optional extra, a fast 400m, is supposed to be run in 62. I run it in 60. Which is fine. Except I'm already coming off, a late night, poor dinner, and slight hangover. I'm feeling groggy on Wednesday, decide to skip a 10,000m race in Manchester that night, rainy and windy and long drive. I skip another run. Don't worry I am so invincible I can make it all back up.
Thursday and Friday 20 miles a day, hmmm, suddenly not feeling so clever. Kids are back, I'm still trying to catch up on sleep.
Saturday, I have an easy 10 mile run in the morning. 10 mile runs NOT feeling so easy all of a sudden. Go back to bed for a nap. Then back to work on our project for the rest of the day.
Am supposed to be saving my energy this week for an audacious attempt at 30 miles in 3hrs Sunday morning, inspired by Steve Way and Yuki Kawauchi. I don't even make it out of bed. Massive fail. What else can I say?
I sleep in for about 2hrs. Wake up, order Nina and Jim out the house to get me a Lucozade and Belgian Bun, while I have another nap with my little girl on the sofa.
---
Non-running related highlight of the week
Get loads and loads done on our projects with Nina, through rain and shine, including plumbing in a new sink (thanks Philip!)
Best thing on the internet this week:
Why Ethiopia's running success is about more than poverty and altitude
Article in the Guardian. Link here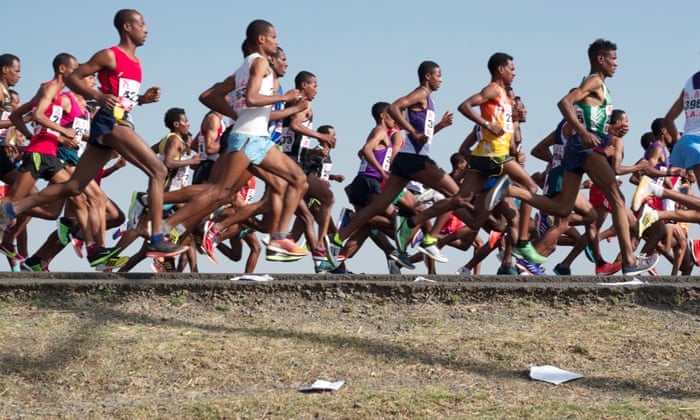 Thing I'm digging this week:
Endure. By Alex Hutchinson
Fascinating read, and a must for any distance runner who wants to improve their mental strength. Also name checks my pal, Bangor Uni head of psychology, John Parkinson.
---
13/8/2018
AM
PM
Monday
REST
REST
pub and pizza and movie
Tuesday
4
10 x 400m (2min rest) in 65. 1 x 400m in 60. 6 miles total
AM run with Nina on trails. Track goes well PM
Wednesday
6 tm
REST
Don't got to race PM, so do more work on house instead
Thursday
10tm @ 7min miling
10
feel good
Friday
10tm @ 7min miling
10tm @ 6.50min miling
feel not good
Saturday
10
REST
pissing with rain and windy and hilly. Enjoy it but tired after
Sunday
REST
4
headache, fatigue, hungry, heavy, idiot.
TOTAL:
70 miles
tm = treadmill